Weekly Reflection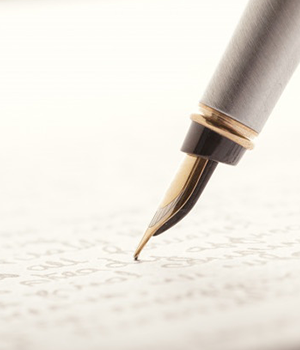 Faith and Prayer of the Week
Our readings today explore how faith begins and how faith works. Faith begins with God's initiative of love, together with God's promise about the future. The passage from Hebrews urges readers to have an assured confidence in God, who promised and delivered a lasting legacy to Abraham. The book of Wisdom reminds readers of the God who promised and delivered freedom from slavery during the Exodus.
In the Gospel passage from Luke, Jesus begins with the promise that "your Father is pleased to give you the Kingdom," before describing how to live faithfully during times when God seems absent. God's promises mean that God is fully invested in our future. Living in these promises, we can confidently let go of fear and insecurity. We can anticipate that when God intervenes in our lives, it will be for our benefit. And we can become God's partners in fulfilling these divine promises.
Prayer of the Week
Almighty ever-living God, whom, taught
by the Holy Spirit, we dare to call our
Father, bring, we pray, to perfection
in our hearts the spirit of adoption as
your sons and
daughters, that we
may merit to enter
into the inheritance
which you have
promised. Through
our Lord Jesus Christ,
your Son, who lives
and reigns with you in
the unity of the Holy
Spirit, God, for ever
and ever.