Weekly Reflection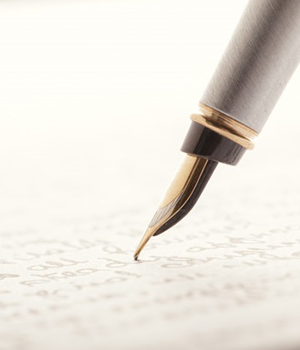 God Ever Pursues Us
We hear today of God's unrelenting pursuit of us. Our readings tell stories of God's intense desire to share the divine life with us. From Exodus, we see how God shows endless persistence and compassion, even to those who grumble against God, or seem to have forgotten God. From the Gospel of John, we hear of how Jesus, in his extended conversation with the Samaritan woman, gives her dignity, names uncomfortable truths, and gradually leads her into a new path of faith.
We can have confidence that as we bring our own confusions, fears, and failings to God, we may receive God's mercy and forgiveness. God always persists and continually finds new ways to invite people into unity with God. As Paul describes in Romans, in the cross we see how God will go to any length to demonstrate the depth and breadth of divine love.
Catholic Prayer Corner
Prayer of Saint Patrick
Christ be with me, Christ before me, Christ behind me,
Christ in me, Christ beneath me, Christ above me,
Christ on my right, Christ on my left,
Christ where I lie down, Christ where I sit,
Christ where I arise,
Christ in the heart of everyone who thinks of me,
Christ in the mouth of everyone who speaks of me,
Christ in every eye that sees me,
Christ in every ear that hears me.
Salvation is of the Lord.
Salvation is of the Christ.
May your salvation, O Lord, be ever with us.