Call Upon the Lord
Wednesday, September 20, 2023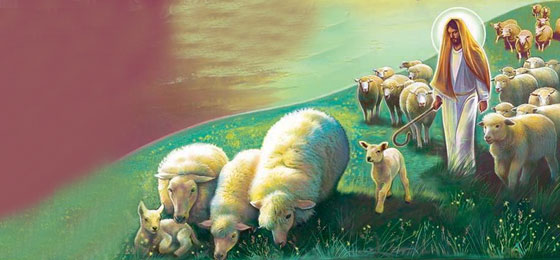 The very first line of today's first reading summons us to seek the Lord and to call upon God. This sentiment is echoed in the refrain for today's responsorial psalm: "The Lord is near to all who call upon him" (Psalm 145:18a).
Saint Paul is the embodiment of someone who constantly sought the Lord. In the excerpt we read today from his letter to the Philippians, we find Saint Paul toward the end of his life, a life he describes as completely consonant with Christ. He writes, "For to me life is Christ" (Philippians 1:21). To find out what it means to live life completely in accord with Christ we need look no further than today's Gospel. There we find that God's love and mercy are immeasurable for all those who seek and call upon the Lord.
Today's Readings
First Reading - Turn to the LORD, who is generous in forgiving (Isaiah 55:6-9).
Psalm - The Lord is near to all who call upon him (Psalm 145).
Second Reading - Live your lives in a way worthy of the gospel of Christ (Philippians 1:20c-24, 27a).
Gospel - The last will be first, and the first will be last (Matthew 20:1-16a).
Clama Al Señor
La primera línea de la lectura de hoy nos ordena buscar al Señor e invocar a Dios. Escuchamos el eco de este sentimiento en el refrán del salmo responsorial del día: "Cerca está el Señor de los que lo invocan" (Salmo 145:18a).
San Pablo es la encarnación de alguien que constantemente buscó al Señor. En la cita que leímos hoy de su carta a los filipenses, encontramos a san Pablo hacia el final de su vida, vida que describe como en completa consonancia con Cristo. Escribe: "Porque para mí, la vida es Cristo" (Filipenses 1:21). Para saber lo que significa vivir una vida de completo acuerdo con Cristo basta mirar el Evangelio de hoy. Allí encontramos que el amor y la misericordia de Dios son inconmensurables para todos los que buscan e invocan al Señor.
Lecturas De Hoy
Primera lectura - Así como el cielo está muy alto por encima de la tierra, así son los caminos y los pensamientos de Dios sobre los nuestros (Isaías 55:6-9).
Salmo - El Señor está cerca de todos los que lo llaman (Salmo 145 [144]).
Segunda lectura - Cristo se magnificará a través de mí, sea que yo viva o que muera (Filipenses 1:20c-24, 27a).
Evangelio - Los últimos serán los primeros y los primeros serán los últimos (Mateo 20:1-16a).